1. Place it
Bins must be at the street by 7:00 a.m. on the day of collection, but no earlier than the night before.
Place the cart on the street with the wheels against or within 6" of the curb or the edge of the road.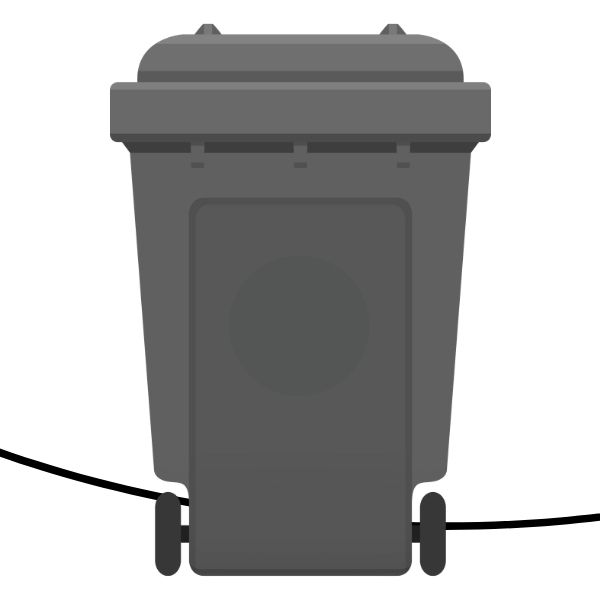 2. Point it
Point the arrow on the cart lid to the center of the street.

3. Space it
Allow one meter (three feet) of clearance on both sides of the cart.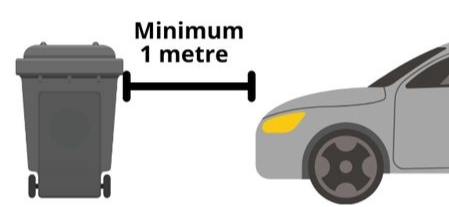 4. Return it
Take your cart back onto your property by the end of collection day.
Frequently Asked Questions